fall in love with These Opportunities Too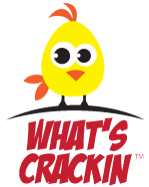 Watch on social media for breakfast rides with our What's Crackin' sponsor!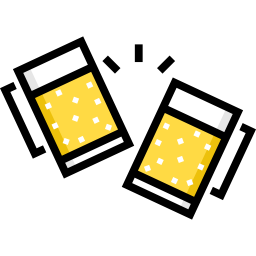 Watch on social media for special rides and events with our Cider Corp sponsor!
Icons designed by Freepik from Flaticon
We are ready to support our heroes...
2018 Expedition Wasatch Details
The 2018 Expedition Wasatch will be held Wednesday, August 8th through Saturday, August 11th, 2018.  On Wednesday, August 8th, we will spend the afternoon at the National Ability Center participating in challenge activities along with some of our recovering heroes. We encourage you to arrive early, so special hotel rates will be made available for Tuesday night, August 7th. Thursday, August 9th will start the cycling that will provide challenging rides and community with other fundraisers, veterans and family members including riders from Semper Fi Fund, Knights of Heroes and the National Ability Center.  The routes on Thursday and Friday will build up to Saturday, 11 August – the Tour of Utah Ultimate Challenge.  The Ultimate Challenge is billed as the toughest one day cycling event in the U.S.  It is the same route used by the Tour of Utah Pro Bicycle Race later that same day.  The venue is fantastic, support is great and the feeling of finishing this ride with the Warrior Recovery Challenge Team is, in a word, AMAZING!
For the 2018 Expedition Wasatch, we will have a team of riders participating from Knights of Heroes.  One of our key goals for 2018 is to raise enough funds to payoff the mortgage on the Knights of Heroes camp and leave them debt-free.   Join the effort!
For the 2018 Expedition Wasatch, a $550 registration fee and meeting the minimum $2,500 fundraising goal provides you a Warrior Recovery Challenge Team kit plus your meals, lodging and activities for the 4-day 2018 Expedition Wasatch (including Ultimate Challenge Registration Fee).  The additional fees for bringing family members with you are listed on the registration webpage.  You will need to provide your own transportation to Salt Lake City and transfers to the hotel.  If you can get your bike and gear to Mesa AZ, we will transport it to the hotel in Utah and back in the Free Wheel Foundation trailer.
More details to follow.   REGISTER NOW to secure your spot on the team.  Support our injured heroes on their recovery journey! Ride the Warrior Recovery Challenge – 2018 Expedition Wasatch.
Cider Corps Veterans Day Silent Auction Details
On Saturday November 10, 2018, from 4pm to 8pm, Cider Corps will be celebrating it's first year anniversary in our Mesa AZ community, in addition to kicking off it's first year supporting the Warrior Recovery Challenge. So, join us as we usher in Veterans Day, with music, cider, food, silent and live auctions in your favorite new Mesa tap room experience, Cider Corps!
Participate in the Silent Auction by Clicking the button below.  Follow the simple instructions to set up your phone and then you will be ready to go Saturday night when the auction begins at 4pm to bid on items donated by sponsors and our community!
Donate auction items to show your community support for our nations recovering warriors by clicking the button below and contacting us:
Auction items are tax deductible.